GP04_AME_22_Chantra_M2_35_Caused_crash

More, from a press release issued by American Racing Team:
"That's racing!" Heartbreak for Cam, progress for Sean in COTA
A weekend full of emotion for the American Racing Team as Cameron Beaubier crashes out, whilst an injured Sean Dylan Kelly takes personal best finish in the Moto2 World Championship at the home race in the USA.
Cam's weekend at home got off to a stellar start as he consistently delivered top five pace across all practice session before claiming his maiden pole position. An unfortunate mechanical issue pushed the Californian outside the top 6 early in the race but he diligently fought back into fourth position. Unfortunately, a crash with only five corners remaining ended Cam's comeback and hopes for a personal best result in the class.
It was a tricky first home race for Sean. Despite the COTA circuit being his 'home GP', the rookie has had very limited previous track time so spent the majority of the weekend learning the flow of the circuit. A first-gear high-side in FP2 hindered Sean's progress, which left him with considerable pain in his hip. Despite the injury, the young rookie put in a monumental performance to fight against the pain, finishing just outside the point scoring places in 17th.
Sean Dylan Kelly #4 – P17
"It was a definitely a crazy weekend for me, probably one of the toughest in my career so far but I'm extremely happy to get to the chequered flag, finish the race, finish for myself, my team and the fans out there. I was able to throw my gloves out to the fans which was something I was really pushing to do from before the weekend – so looking forward to hearing from which fans got them!
Definitely a tough weekend though, after a lot happened from the crash on Friday and had to muscle through the pain and exterior things which added up throughout the weekend. But at the end of the day, these tough weekends is where I'm going to learn the most, so I'm going to build on these 18 completed laps.
One thing in particular I can take away from this weekend is not rushing the start of a Free Practice as I did on Friday because at the end of the day, I need as many laps as I can get, and while crashes are part of the learning curve, I can't afford to lose a whole 40-minute session!
Thanks everyone for the support this weekend!"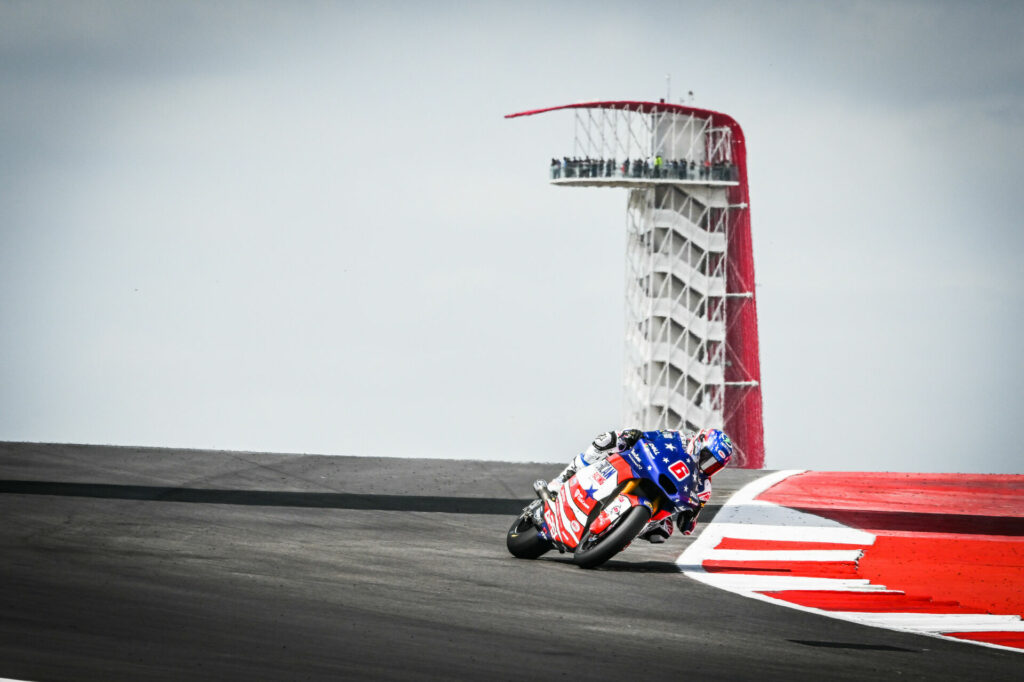 Cameron Beaubier #6 – DNF
"Man, I'm honestly feeling pretty low after the race today. I had a really good weekend going, one of the fastest guys on track all weekend and yeah…
The start of the race was terrible, I kept hitting false neutral after false neutral, running wide because of it. That just forced me back into the pack. So I just started riding hard, had some more false neutrals, yo-yoing with a few guys – catching them & going wide with a false neutral etc. and having to catch back up again. Then I calmed down, and made sure I was shifting as hard as I could and I saw a couple guys go down in front of me and was content with salvaging a fourth, as I knew we had pace to be on the podium, no doubt.
I'm not sure what happened with the crash, whether it was a gust of wind, or I went harder into the corner than previously or what, but I lost the front on the long right and it was a pretty tough corner the whole race with the wind, so I was caught out. So obviously right now, I'm super disappointed and bummed at the moment.
Looking at the positives though, I think I really made a step on new tyres with a lot of grip and something I hope I can take with me to Europe. Generally, I feel really good with the bike and able to attack on the bike and ride it like I know how. Fortunately I really like Portugal, where we're headed to next, so meanwhile I'm lucky to have a great team around me, have my family and wife with me. Everyone's worked their asses off for me, so I hope we can bag that podium for them all in the near future!
Thanks again to all the fans that did and didn't come out, you guys have been amazing with your comments and cheering from the stands."
John Hopkins, Racing Director –
"I'm extremely disappointed for Cam but that's racing. It has been a rollercoaster. We've been on a high all weekend and there were more positives to take away from this than there were negatives. Most importantly, it was a huge weekend for us as this was the first time Cam has been able to go out and confidently do lap times on his own and hasn't needed a tow or reference. He set the all-time fastest lap of COTA entirely on his own and the good thing is it's Portugal coming up next and he's just as strong there as he is here, so he needs to take that confidence and motivation of wanting to redeem himself into Portugal. Again, the race wasn't what we wanted but I still believe this overall performance is that next step that Cam needed to be a consistent top 5 guy. And it wasn't entirely his fault either, he had severe gearbox issues and kept hitting false neutrals, that originally hindered his race.
For Sean, I'm just happy he got a race under his belt. He's still in a stage where understanding the bike and learning where it's limits are at tracks like this. And even though this was his home round, the bad thing is he wants to go out and be good in front of the American fans but he doesn't even know this place. He's only ever done one day of testing at this circuit on a 600 Supersport bike so he barely knew the circuit and was just learning the track as well.
It's still going as planned with Sean and I believe he'll be in the points soon, when we start going to tracks he knows like Portimao and Jerez. I couldn't be happier with his determination and motivation, and he strives to succeed which makes me know he will."
More, from a press release issued by Italtrans Racing:
Top ten for Joe Roberts at home race.
Lorenzo Dalla Porta close to the points.
Challenge number four for the MotoGP World Championship, this weekend in action on the US COTA track, the Circuit Of The Americas.
Starting from the 16th position of the grid, Joe Roberts raced a good home GP, riding a comeback race. With times almost always in 2'10, the American rider finished with an excellent top ten in front of his home crowd: the 8th final position ensures him 8 points in the standings, where he is now 9th with 24 points.
Tough race for Lorenzo Dalla Porta on a very demanding track. Started from the 25th position on the grid, the Tuscan rider set a steady race, recovering positions. The chequered flag confirms him 16th, just a step away from the points.
Now it's time to go back to Europe: the next round is the Grand Prix of Portugal on 23rd-24th April.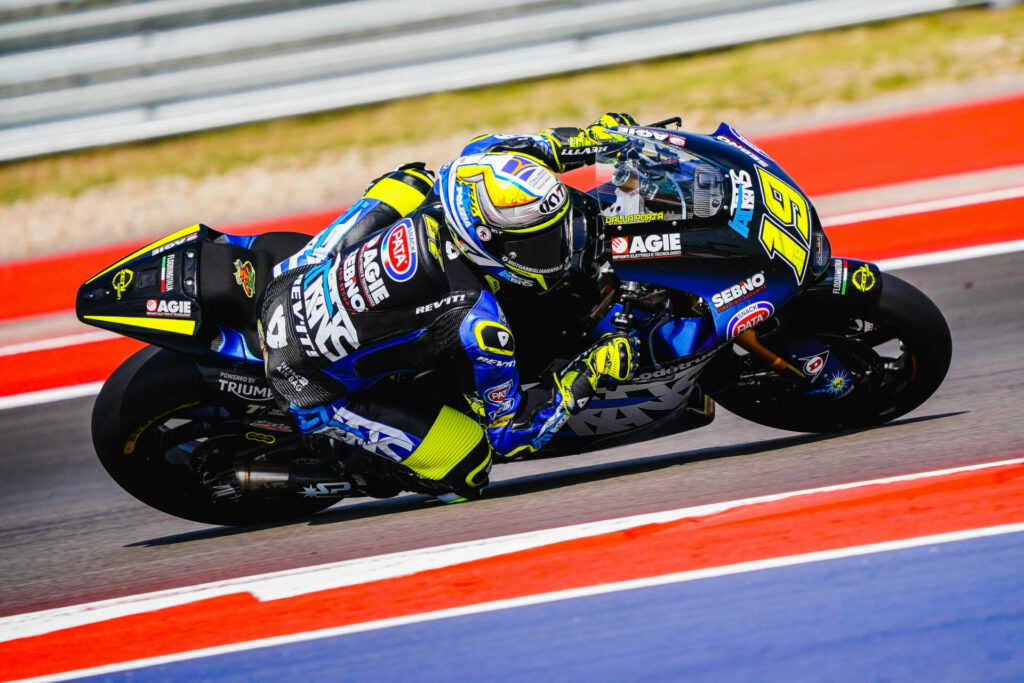 Lorenzo Dalla Porta 16th:
"We knew I would have suffered, as I was getting worse every day with my shoulder. Today I struggled with my left arm since the beginning of the race, but I tried to finish in the points. I'm sure the next races will be easier".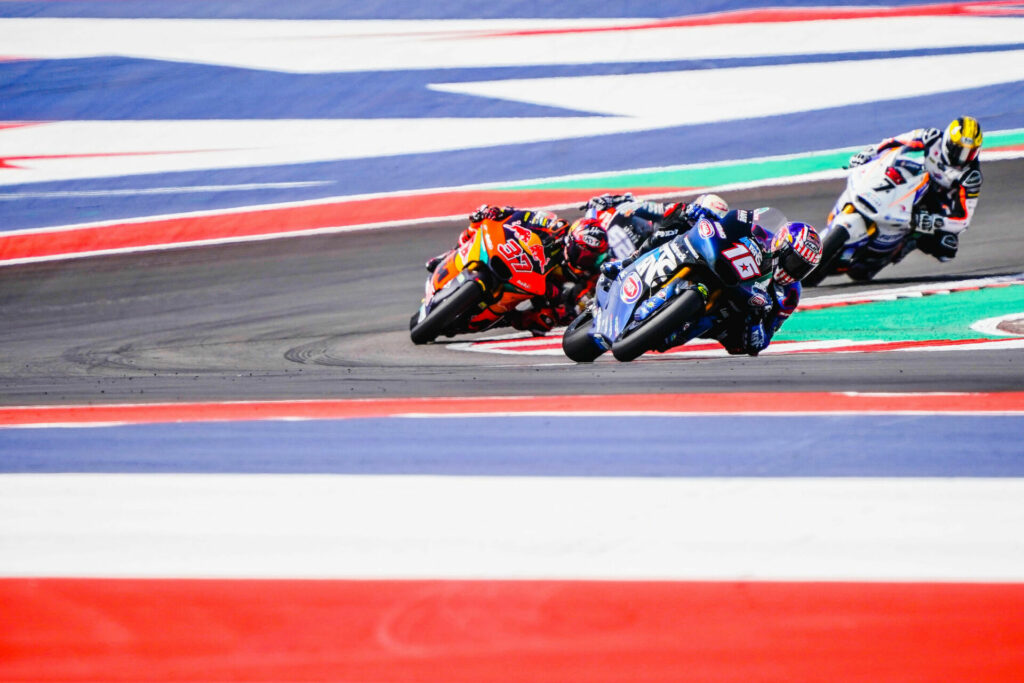 Joe Roberts 8th:
"Positive home race. I started from the back due to a bad qualifying, but I managed to set a good pace and gain some positions. Thanks to my fans for the support".
Franco Brugnara, Lorenzo Dalla Porta's Crew Chief:
"We knew it was going to be a very difficult weekend for Lorenzo: this is a very demanding track from a physical point of view and his shoulder, which is still not completely recovered, was affected. We look forward to the next challenge in Portugal".
Giovanni Sandi, Joe Roberts' Crew Chief:
"Not a bad race. We finished in the top ten thanks also to a few crashes up front and Joe's comeback. We go home with a few more points that guarantee us the top ten. Surely in the next races in Europe we will be more incisive".
OTHER USERS BOUGHT THIS!!!