The MotoGP calendar is expanding every year, bringing joy to its fans worldwide.
Historically, the championship has been held in Europe, North America, South America, the Middle East, Africa, and Asia. But now both the MotoGP and SBK are aiming for Eurasia.
Kazakhstan. What do we know about this country apart from its post-Soviet past and its infamous journalist, Borat?
Local Kazakh billionaire, Dastan Ibragimov, had a dream of bringing the MotoGP, with its highest of standards, to his country, in order to leave a legacy to the people of Kazakhstan.
The idea was to create a professional circuit that would not only meet the technical requirements needed to host the MotoGP and Formula 1 Grand Prix, but also set new high-level standards. So, to create a new track that stood out from all the others, Dastan and his team turned to Dorna and the FIM. Choosing the right architect was a key factor in achieving this goal. That's when Hermann Tilke came into play. One of the most famous, experienced. and passionate circuit architects in the world, Tilke was happy to accept the proposal to design this new circuit for the best series of motorcycle races in the world.
The SOKOL RACE TRACK is 76 km from the financial and cultural capital of Kazakhstan, Almaty.
The total length of its MotoGP configuration is 4,495 meters with 8 right-hand turns and 4 left-hand.
One of the innovations here is the "double-left turn" (Turn #12) that, according to Sokol's management, has never been done before on another track.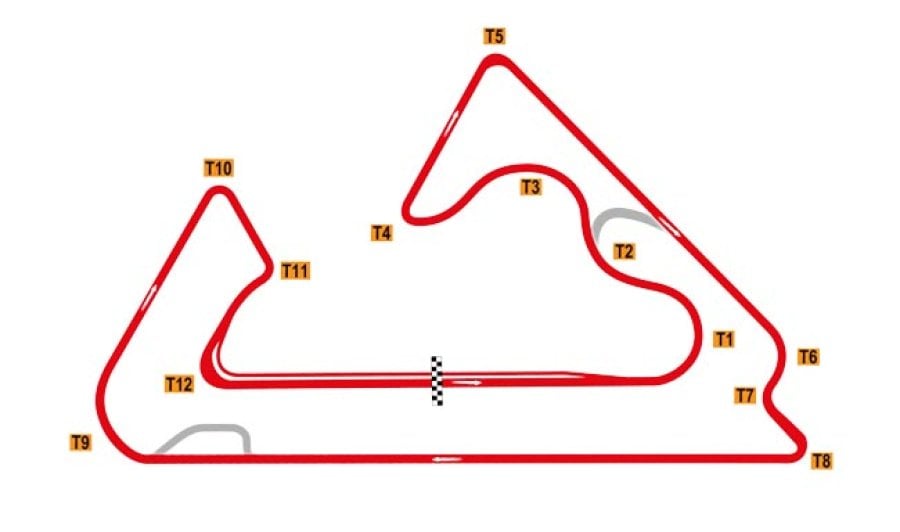 The longest straight between Turns 8 and 9 was designed along with FIA and FIM, which claimed that this is one of the fastest circuits in the world. The Sokol management team referred this to Dani Pedrosa's data engineer who, after a race simulation, confirmed the claim. They didn't reveal the maximum speed data for Sokol, although they stated that MotoGP fans will soon see a new maximum speed record there.
Some interesting facts about Sokol.
The track has special hotel rooms right above the team garges for riders.
There's also another hotel available to all visitors who want to enjoy the races from its swimming pool.
Instead of tents (which are usually set up for some GPs), Sokol constructed buildings for each manufacturer and also a special office for Dorna.
In 2016, Jorge Lorenzo was announced ambassador of the Sokol Race Track.
While the main track is under construction, Sokol is already using smaller tracks for training and competitions, such as a 402 meter drag strip that was designed in accordance with Race America's global standards, a Drift Ring, a buggy track, and a 1,650 meter smaller circuit used by go-karts, race cars, and motorcycles.
The runway should be completed by the end of 2022. Management was clearly not in a hurry, since it took almost a decade to finish it. According to Sokol's CEO, Rakhimjan Talapov, perfection takes time, and that's why all the parties involved, such as FIM, FIA, Dorna, Tilke, and Racing Loop have collaborated together to create something special.
This video shows other interesting track-related facts, its structures, and its first tests ever on a Grande Rustem motorcycle.
OTHER USERS BOUGHT THIS!!!